ProductContent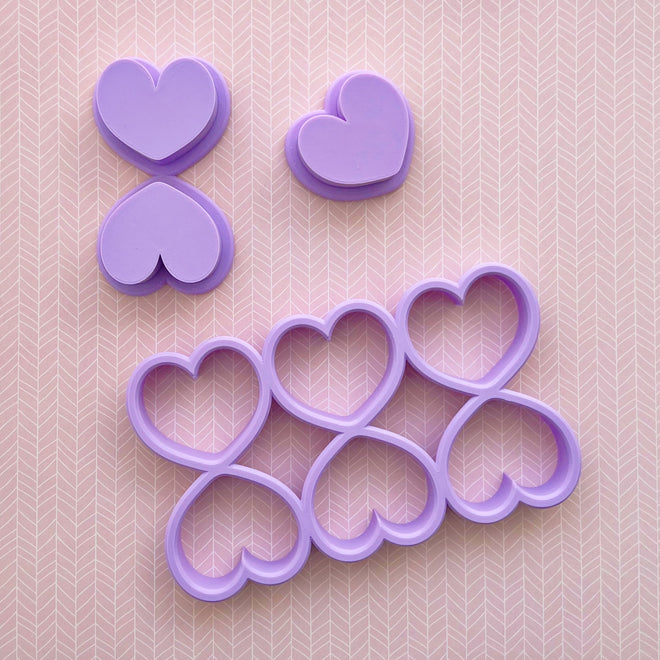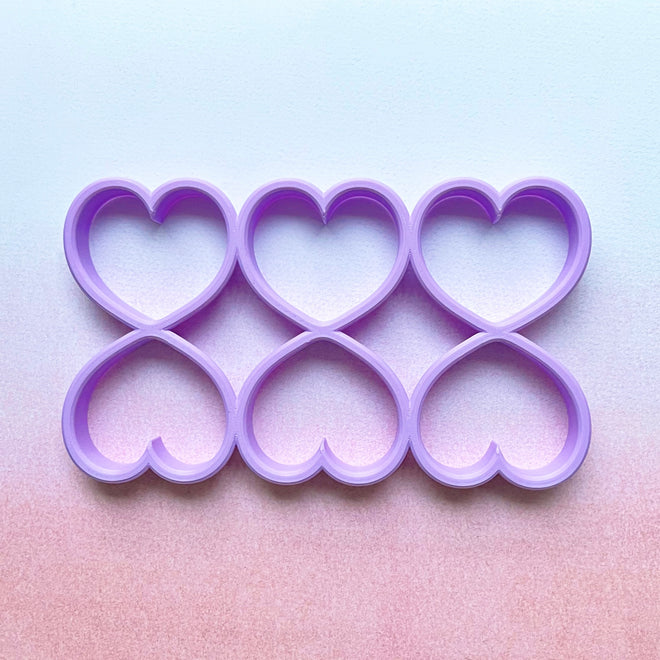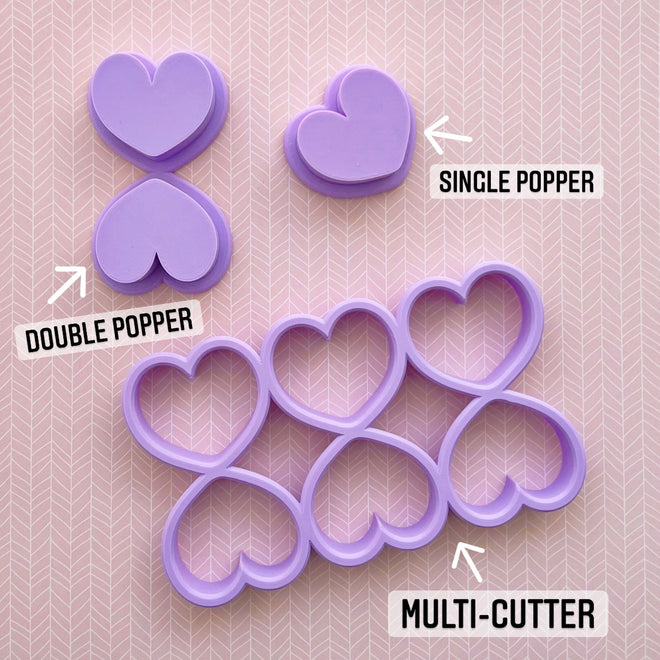 Charming Heart Multi-Cutter
Charming Heart Multi-Cutter
Product Description
Details, Size & Options
Charming Heart multi-cutter available in 3 sizes.
Each multi-cutter cuts 6 cookies. For the single charming heart cutter see here. 
Single and double dough popper available for all sizes (popper must be added to cart separately from multi-cutter and is not included with multi-cutter purchase). 6-Heart Popper available for the Chubby size multi-cutter.
The dough popper helps release the dough from the cutter without denting the cookie. The dough popper is especially helpful if you use cold dough which tends to get stuck in mini cutters. 
Cutter dimensions*:
Petite Mini: 1.5 in. tall x 1.88 in. wide  
Perfect Mini: 1.63 in. tall x 2 in. wide 
Chubby Mini: 1.88 in. tall x 2.13 in. wide
Conversation Heart boxes sold separately at Miss Cookie Packaging. Recommended sizes for Miss Cookie Packaging Love Boxes: Perfect 2 inch or Chubby 2.13 inch. 
Photo Credit:
Conversation hearts decorated by The Frosted Foxtail using the Chubby Mini size. 
*Cutter dimensions are rounded to the nearest 1/8th of an inch and may vary slightly depending on how the cutter is measured.