ProductContent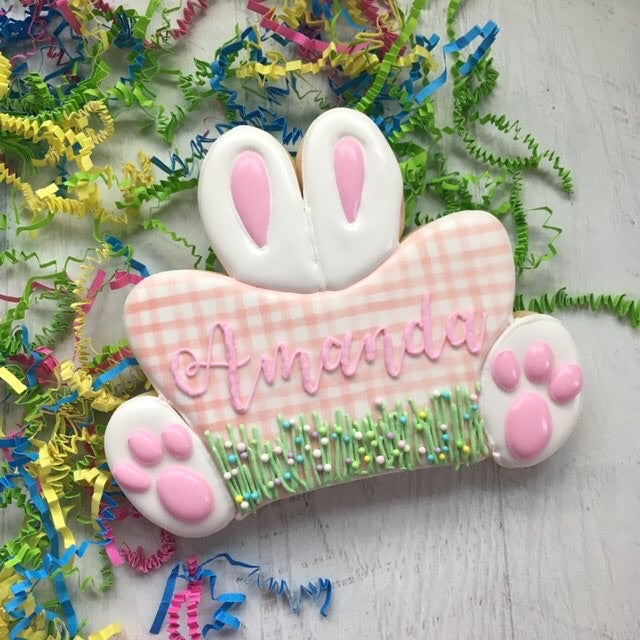 Bunny Plaque
Product Description
Details, Size & Options
Bunny Plaque cutter is available in 3 sizes.

This versatile bunny plaque can be decorated so many ways! The ovals on the end are designed to be either bunny feet or Easter eggs.
Cutter dimensions*:
Regular: 4 in. wide x 3.75 in. tall 
Large: 4.75 in. wide x 3.88 in. tall 
Jumbo: 5.25 in. wide x 4.33 in. tall (Note: this is a very large cookie)
Photo Credits:
Bunny Plaque with easter eggs decorated by Cheeky Cookie Co. (IG: @cheekycookieco) - she used the Regular size. 
Bunny Plaque with name Amanda decorated by The Bailey Bakery (IG: @thebaileybakery) - she used the Jumbo size.
Bunny Plaque on black background by Custom Sugar Kookies by Mimi Lee.

*Cutter dimensions are rounded to the nearest 1/8th of an inch and may vary slightly depending on how the cutter is measured.