ProductContent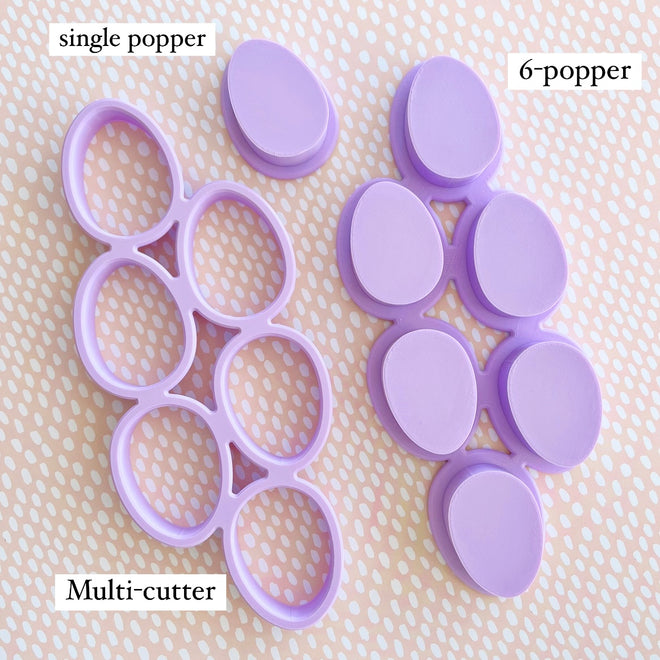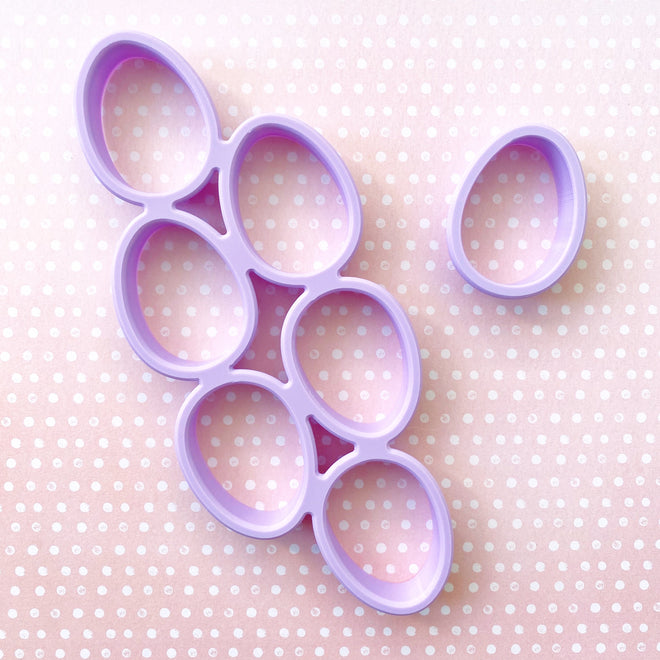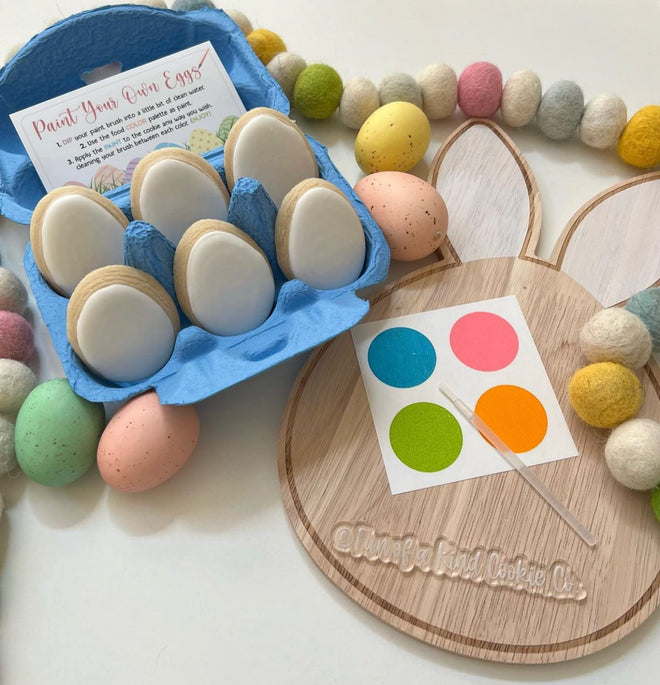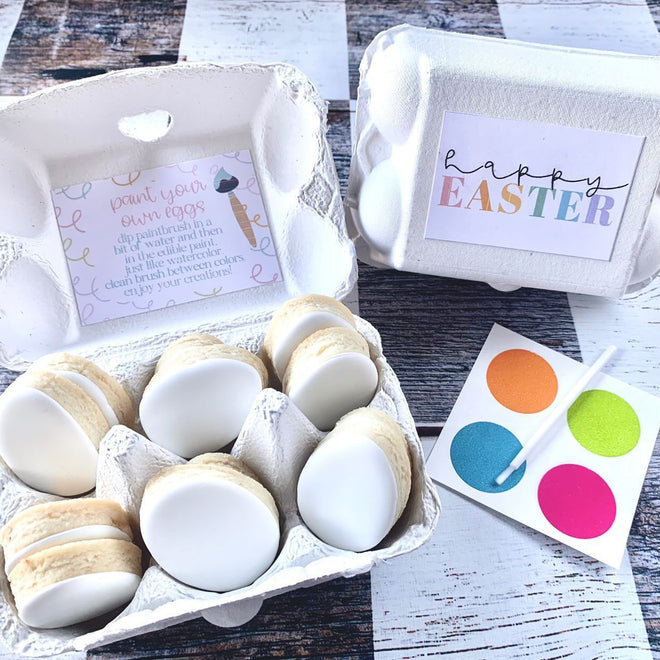 2 inch Egg Multi-Cutter
Product Description
Details, Size & Options
This multi-cutter cuts out six 2-inch egg shapes at a time.
Multi-cutter is also available for purchase as a set with a single mini 2-inch Egg Cutter.
Egg Poppers for this multicutter are also available (not sold as a set - please add both to your cart). Poppers are helpful when working with small shapes and cold dough, which can often get stuck inside the cutter. The popper can be used to push the cookies out of the cutter directly onto the baking sheet, without denting the tops of the cookies. 
Popper is available as a single popper (used to pop out one egg at a time) or as a full 6 egg popper that can pop all of the cookies out at once. 
Cutter dimensions*:
Egg shape: 2 in. tall x 1.5 in. wide
Photo Credit:
Blue Egg Carton Paint Your Own Egg Kit by Fun of a Kind Cookies
Happy Easter PYO kit by The Vintage Table Cookie Co
*Cutter dimensions are rounded to the nearest 1/8th of an inch and may vary slightly depending on how the cutter is measured.