ProductContent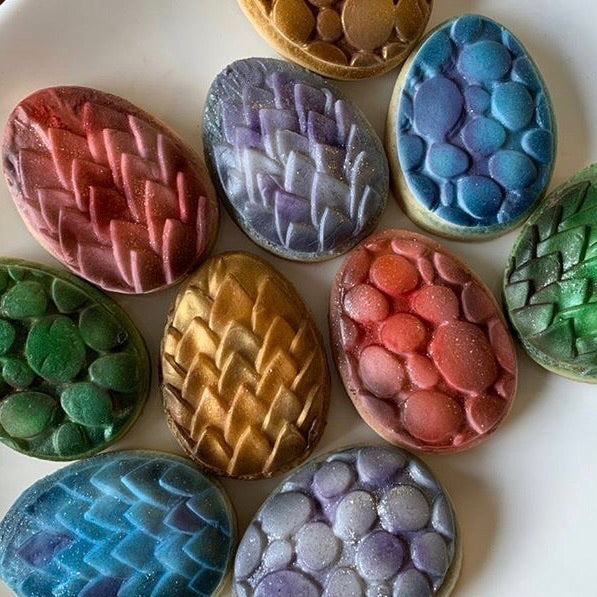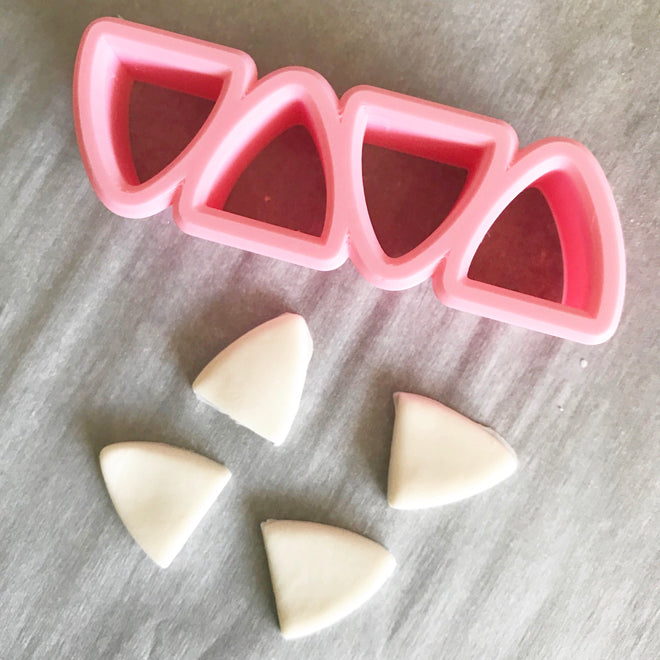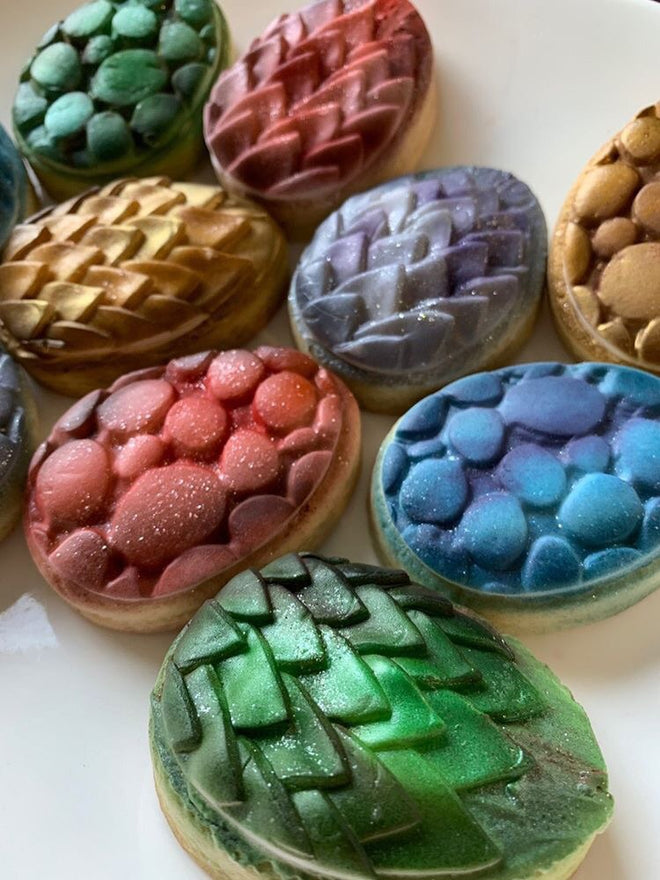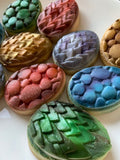 Mini Dragon Scale Multi-Cutter
Mini Dragon Scale Multi-Cutter
Product Description
Details, Size & Options
Mini Dragon Scale Multi-cutter is available in 1 size.
Cutter dimensions*:
.75 in. tall x .75 in. wide  
Photo Credit:
Created for Borderlands Bakery (@borderlandsbakery) to cut fondant dragon scales for decorated dragon eggs. Could also be used to make pointy teeth. Borderlands Bakery used this multi scale cutter with my 2.5 inch small egg cutter.
For a tutorial on how to make these dragon eggs visit:
https://www.youtube.com/watch?v=NCV8rZffqS4
*Cutter dimensions are rounded to the nearest 1/8th of an inch and may vary slightly depending on how the cutter is measured.