ProductContent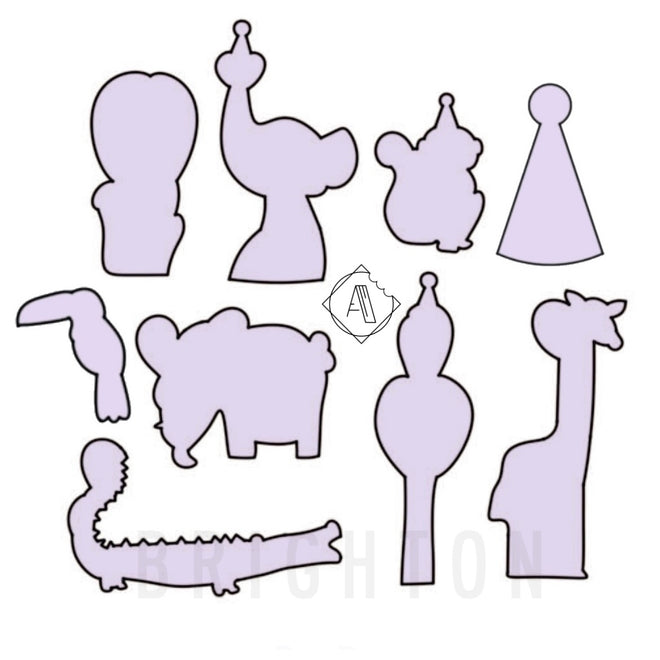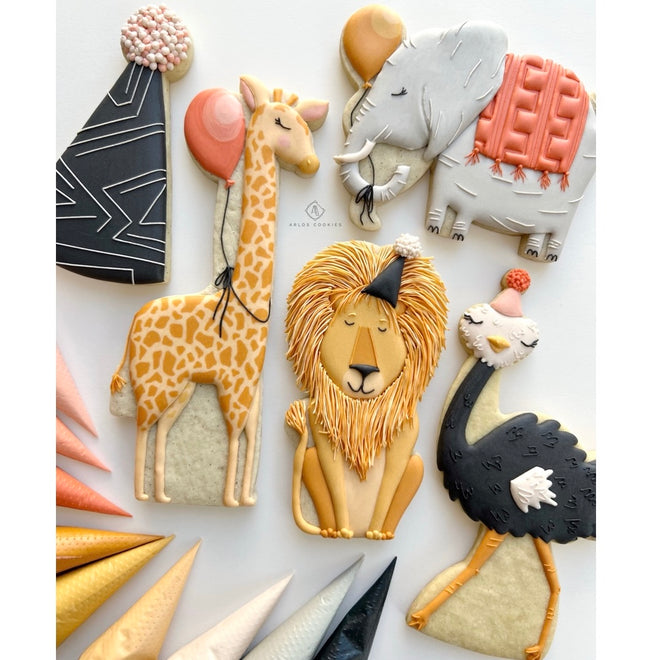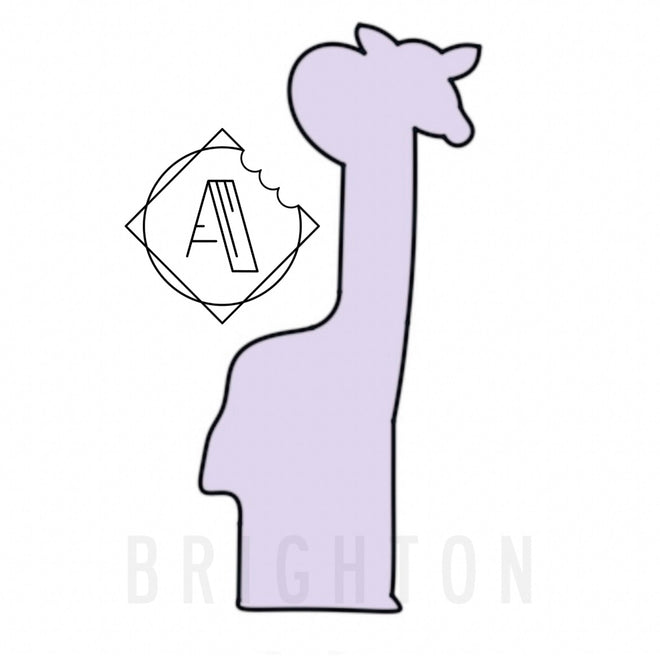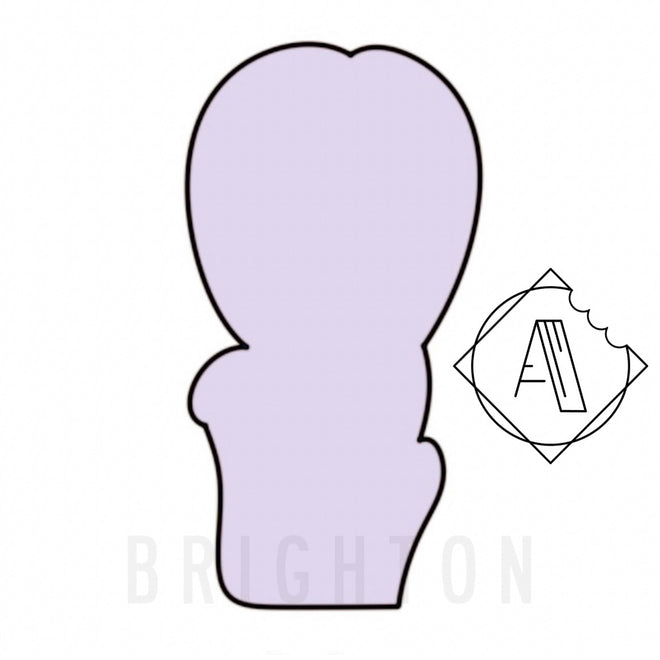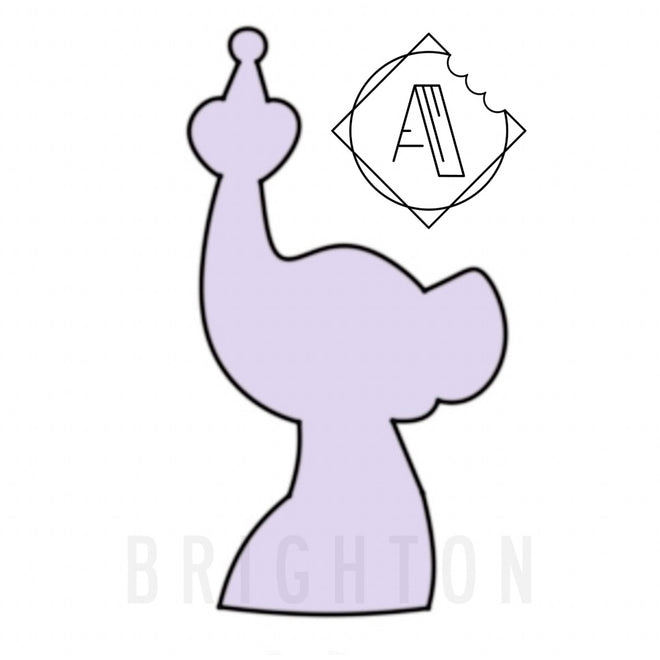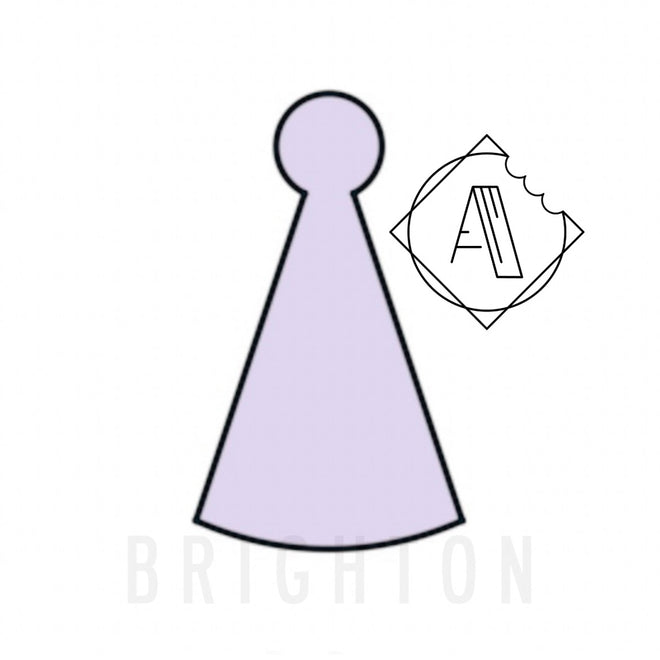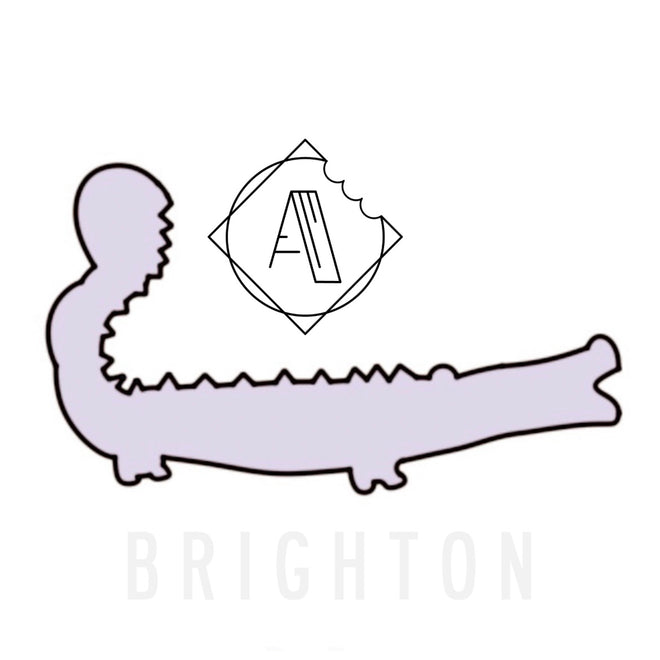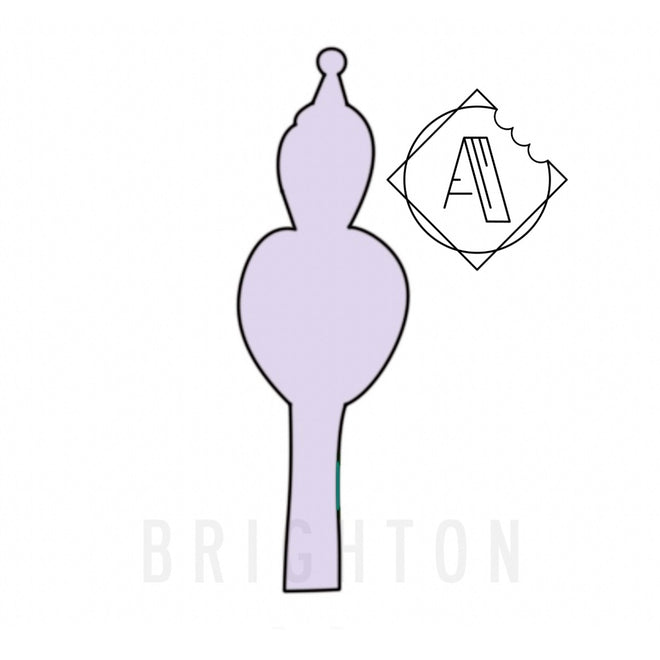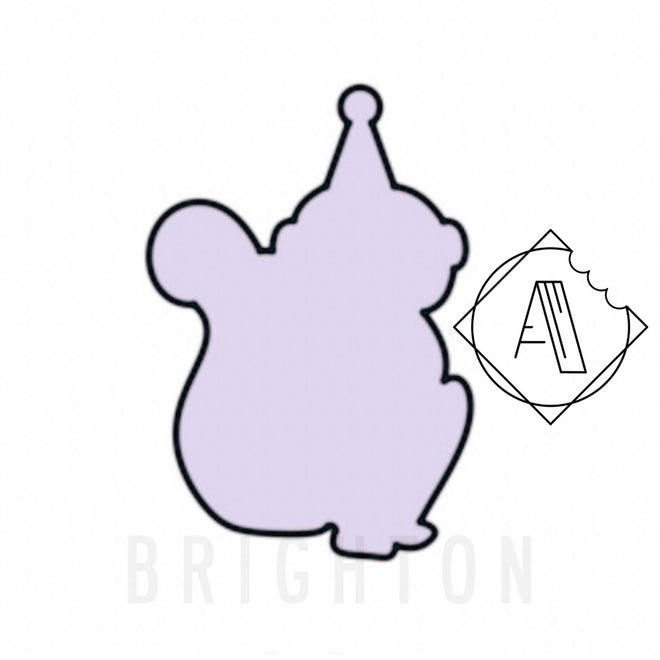 Arlo's Cookie's Party Animals
Arlo's Cookie's Party Animals
Product Description
Details, Size & Options
Save 10% on the Savannah Set, Tropical Set or the Set of 9 with the code ARLOSCOOKIES
These are the 9 cookie cutters that Luna uses in her Party Animals Workshops. Workshop sold separately at www.arloscookies.com
Party Animal cutters are available individually or as a set of 5 or 9. The Savannah Set contains the following 5 designs: Elephant, Giraffe, Lion, Ostrich, and Party Hat. The Tropical Set contains the following 5 designs: Alligator, Flamingo, Monkey, Toucan, and Party Hat. 
Cutter designs and dimensions*:
Elephant: 3.33 in. tall x 4.13 in. wide 
Giraffe: 6 in. tall x 2.75 in. wide 
Lion: 4.2 in. tall x 2.15 in. wide 
Ostrich: 5.5 in. tall x 3 in. wide 
Party Hat: 4 in. tall x 2.3 in. wide 
Alligator: 3.25 in. tall x 5.4 in. wide 
Flamingo: 6.5 in. tall x 2 in. wide 
Monkey: 3.25 in. tall x 2.25 in. wide 
Toucan: 3.15 in. tall x 2 in. wide 
Party Animal cutters based on original design by Arlo's Cookies
Photo Credit:
Party Animal cookies decorated by Arlo's Cookies
*Cutter dimensions are rounded to the nearest 1/8th of an inch and may vary slightly depending on how the cutter is measured. 
Great Giraffe
I ONLY bought the giraffe cutter...and once I got it I aM thinking the long neck is going to make this a fragile cookie...well I made my cookie a half inch thick...and this turned out to be one sturdy cookie...my artistic skills are not on Arlo's level...but it was very easy to make the giraffe and add the balloon...looking forward to using this more often...thinking of ways to use it in all seasons...not just for parties..but put a scarf...or sweater...or wreath...on the giraffe..and maybe make a pumpkin balloon...love when a cutter challenges my creativity...this one does that...and the cutter though made of high quality materials...the neck is flexible...just a heads up with that...hope this one lasts a long time...I really like it
Love this set!
Adorable set! had so much fun doing these cookies. Love the quality of Brighton cutters too .🥰
Beautifully designed Arlo's party animal cutters
Brighton cutters continues to create beautiful and very functional cutters. Arlo's party animal cutters are very sturdy and the perfect size. I purchased both the Tropical and Savannah sets. I especially love the workbooks that correspond to each, which are sold separately but worth the price. Brighton cutters never disappoints. They have a life-long customer!
Thank you......Joan
Sturdy cookie cutters
I was very pleased with my shipment of Safari cookie cutters. They are sturdy and precise making cutting through dough easy.