ProductContent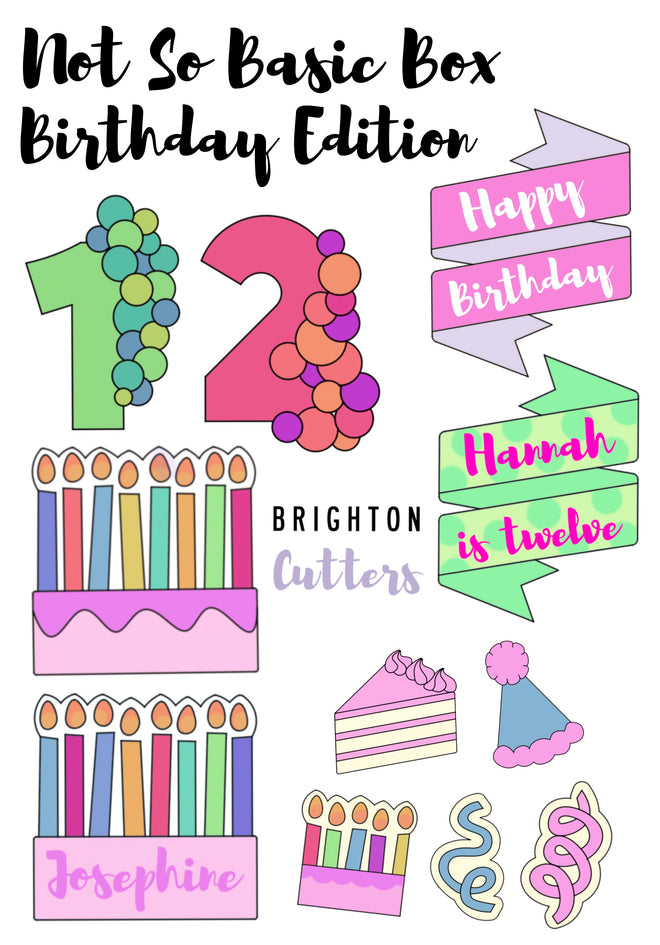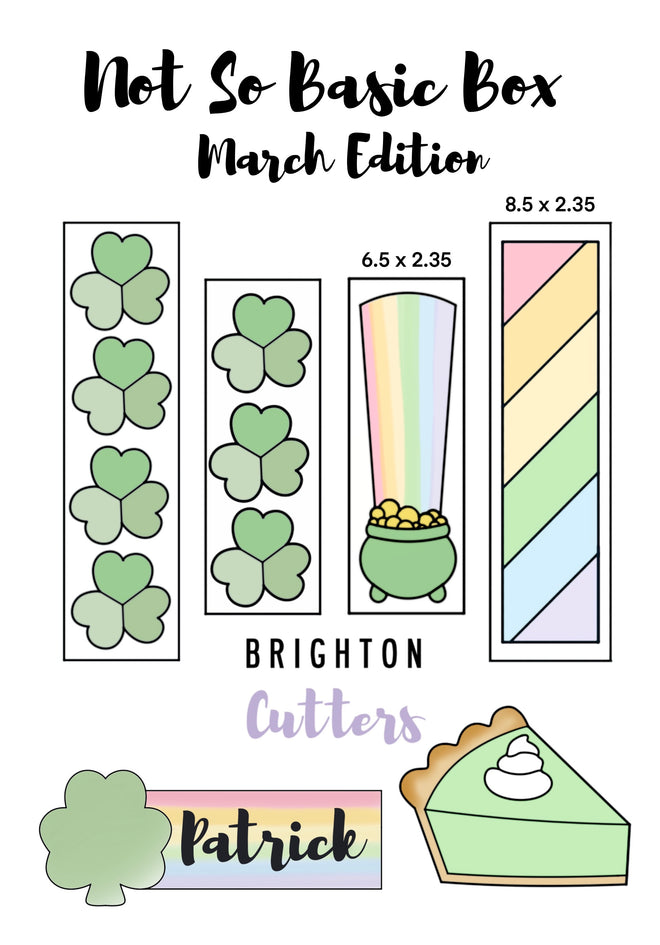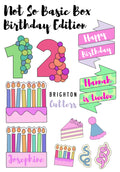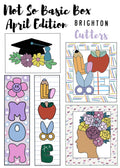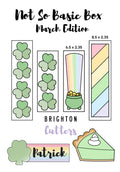 The Not So Basic Box
Product Description
Details, Size & Options
August box is sold out. Orders will open for our September Thanksgiving themed box are now open. 
This themed surprise box will contain at least $54 worth of new  cookie cutters and packaging samples. 
Get these fun new shapes before they are released in my shop and save 25-35% off retail! 
We are so excited about these new designs and can't wait to share these new cutters with you! 
Purchase the Not So Basic Box on its own or subscribe and save an additional 10% (and you'll get a box of surprises and packaging samples every month!) 
Upcoming Boxes with estimated ship dates (dates and themes are subject to change):

September 18th - 22nd: Thanksgiving Box
October 9th - 13th: Christmas Box 2
November 6th - 10th- : New Years + Winter Box
December 18th - 22nd: Valentine's Box
Frequently Asked Questions
Can I order other cutters with the Not So Basic Box?
Yes! You can add other cutters to your cart with your Not So Basic Box to save on shipping. Keep in mind, your order will not ship until the expected ship date of the box. 
Mystery Box
Love it !! I am so excited to use them!!
I really loved the examples you showed too.
Fun surprise box
These are cute and always changing. So if your not sure what to get a cutter of or what size. This is kind of fun to get some cutter and samples of things. And it comes in different sizes which is cool but it might not have been something I might have considered otherwise.
Not so basic box
I love getting a box full of surprises. I haven't used them yet but they are the great plastic cutters that brighton does such a wonderful job on. They also added several items for boxing or packaging cookies.
Best Not So Basic Box!
I love the surprise of the contents....everything is so organized with names of the cutters and manufacturer of the packaging and where you can order the packaging. The cutter quality is great. It's so nicely put together...well worth it! I love it!
Not So Basic
Love, love, love my Christmas in July Edition of the NSBB! I can't wait to use all the cutters. I have lots of cutters from Brighton and they are excellent quality and work very well! I super love the popper cookie cutters and my customers are anxious to order "Elf" cookies and donuts