ProductContent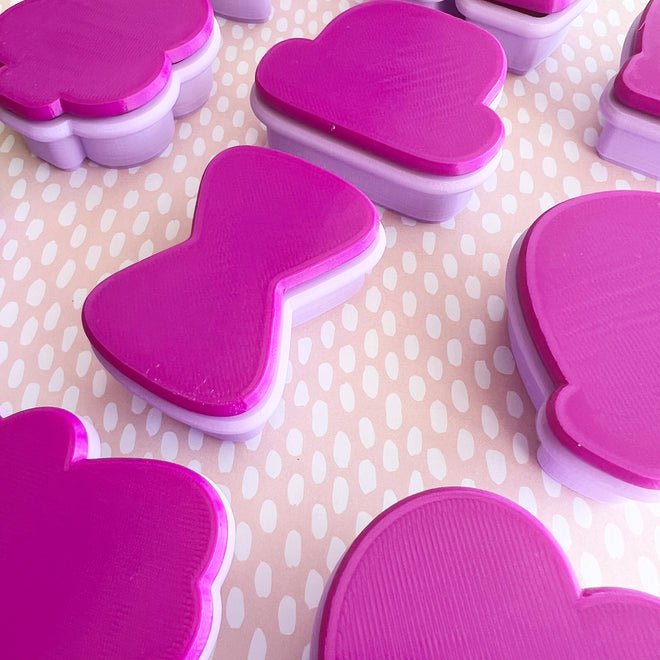 Charming Mini Poppers
Product Description
Details, Size & Options
Use the discount code SAVE10 to save 10% on the set of 10. 
Charming Mini Poppers are available in Petite or Chubby size. Poppers are available individually or as a set of 10 and are made to work with the Petite and Chubby sized cutters from our Charming Collection.

Poppers help push the dough out of a cookie cutter. They are especially useful when working with cold dough or small shapes that tend to stick in the cutter when cutting. 
Set of 10 includes the following designs: rainbow, shooting star, moon, leprechaun hat, four leaf clover, charming heart, balloon, horseshoe, hourglass, and unicorn. 
Photo Credit:
Cereal bowl cookies by Geekalicious Cookies, 
Spilling out of cup by I'll Make Dessert,
You're my lucky charm cookies by Baker Rhi
*Cutter dimensions are rounded to the nearest 1/8th of an inch and may vary slightly depending on how the cutter is measured.