ProductContent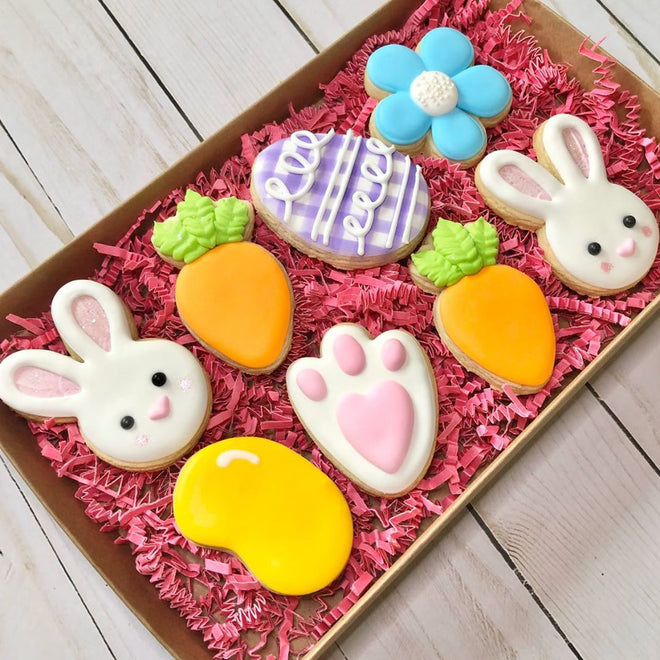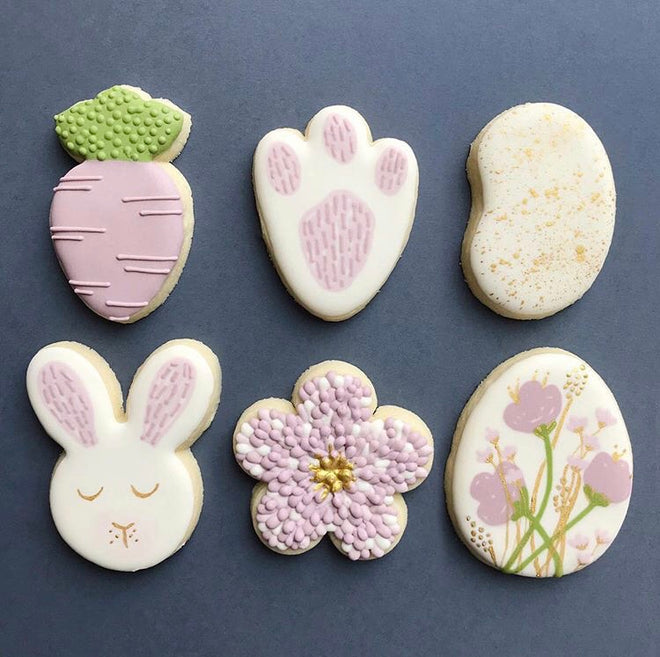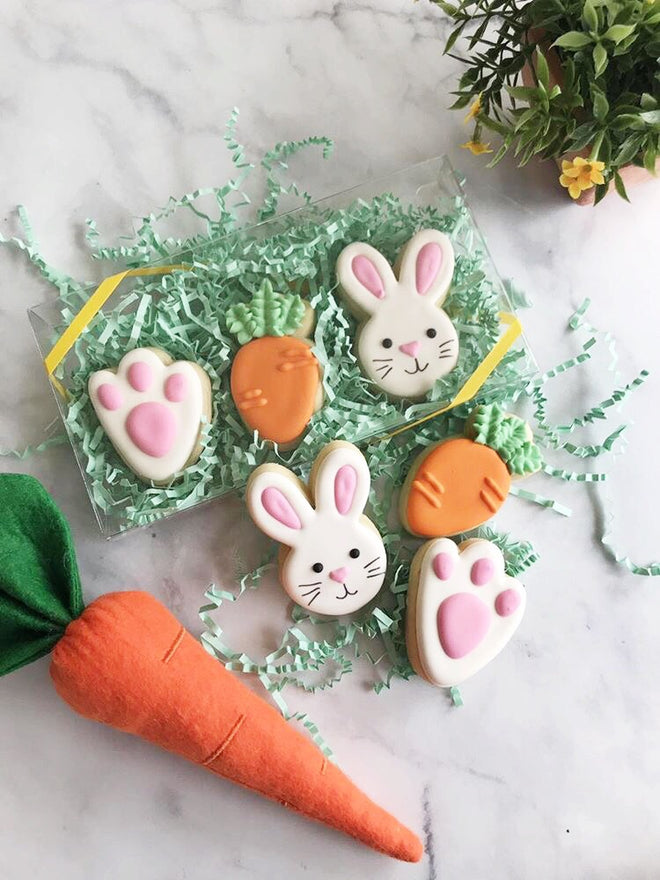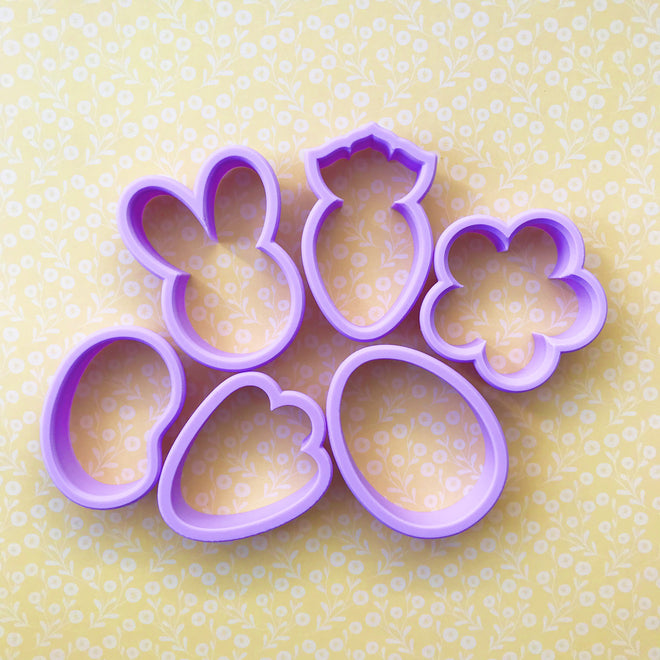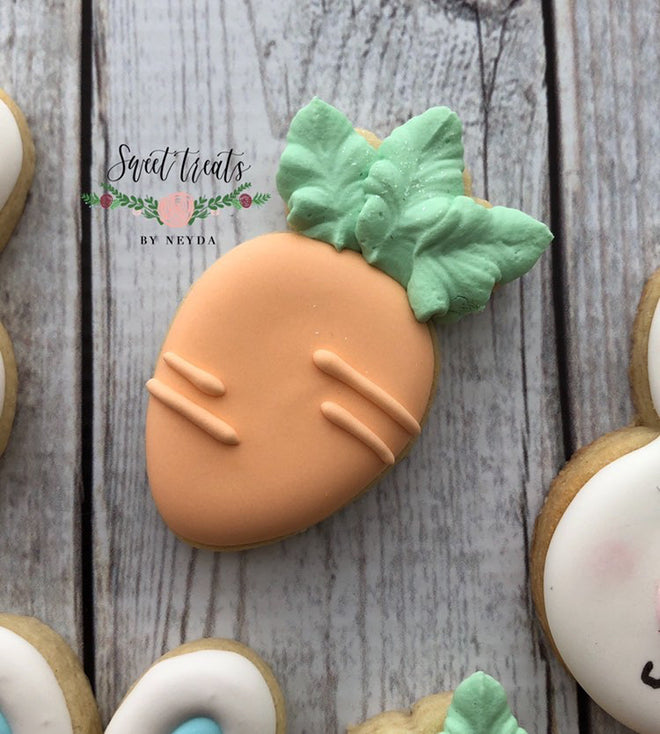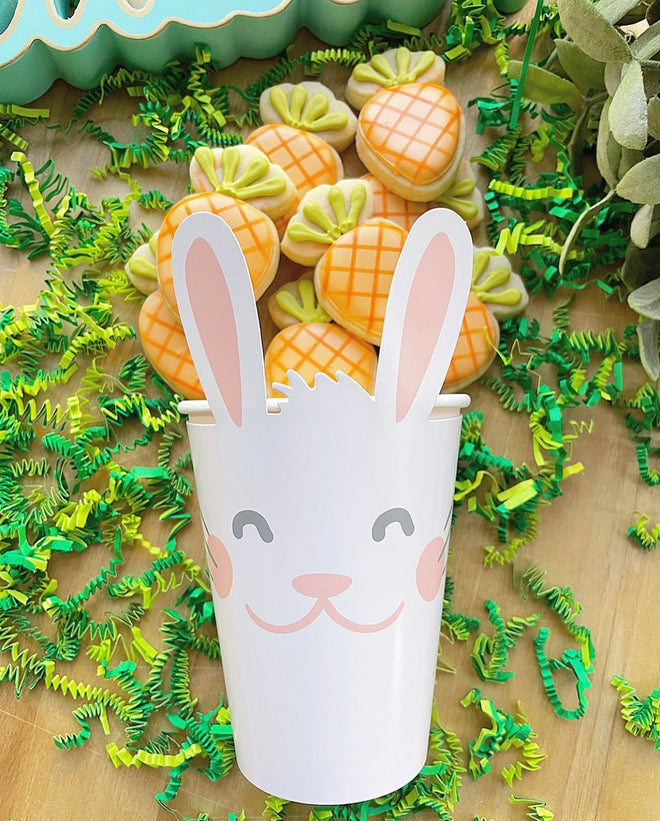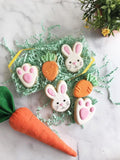 Easter Minis - 2019
Product Description
Details, Size & Options
Use the discount code EASTER10 to save 10% on the set of 6.
Easter Minis available individually or as a set of 6. For this set, cutters range from 2 to 2.5 inches in size. This set is also available in a 3.5 inch "Regular" size as the Hoppy Easter Collection.
Cutter designs and dimensions*:
5 Petal Flower: 2 in. tall x 2 in. wide
Jelly Bean: 2.25 in. tall x 1.5 in. wide
Bunny Foot: 2.25 in. tall x 1.75 in. wide
Baby Carrot: 2.38 in. tall x 1.38 in. wide
Bunny Head: 2.5 in. tall x 1.88 in. wide
Small Egg: 2.5 in. tall x 2 in. wide
Photo Credits:
Mini set in box and minis 3-pack decorated by Shoelaces and Sugar Cookies
Easter Minis set on dark grey background decorated by Arlo's Cookies 
Carrot, Bunny and Bunny Foot minis by Cheeky Cookie Co.
Mini Carrot by Sweet Treats by Neyda
Mini Carrots in Bunny Bucket by Ruby Cakes
*Cutter dimensions are rounded to the nearest 1/8th of an inch and may vary slightly depending on how the cutter is measured.
Cute Easter Minis!
Love, love, love these cutters! They are pretty sturdy and are the perfect size if you ever want to decorate a small batch of cookies. Great for spring and Easter. Highly recommend!