ProductContent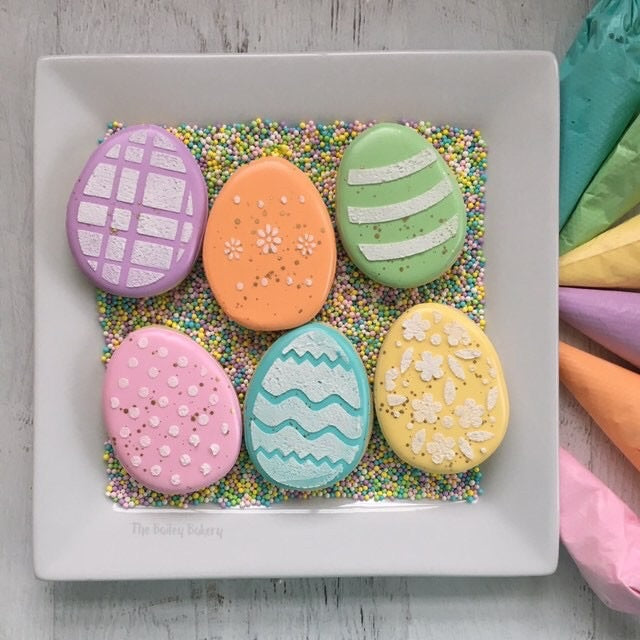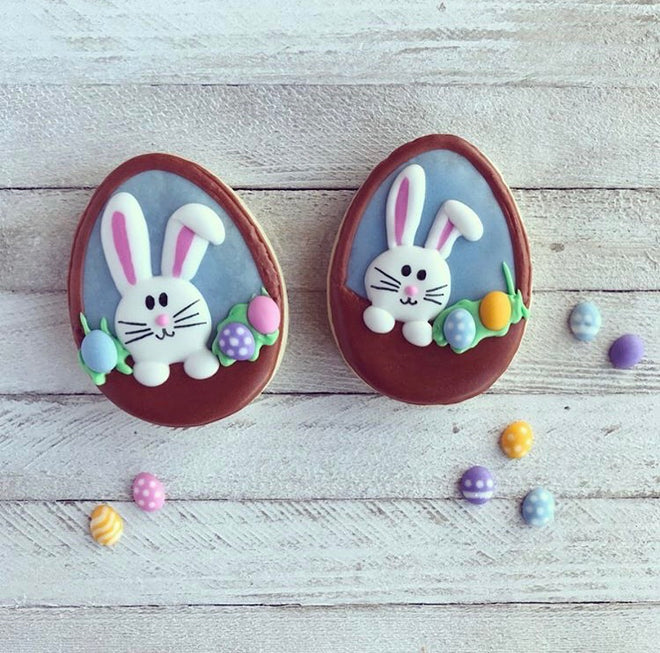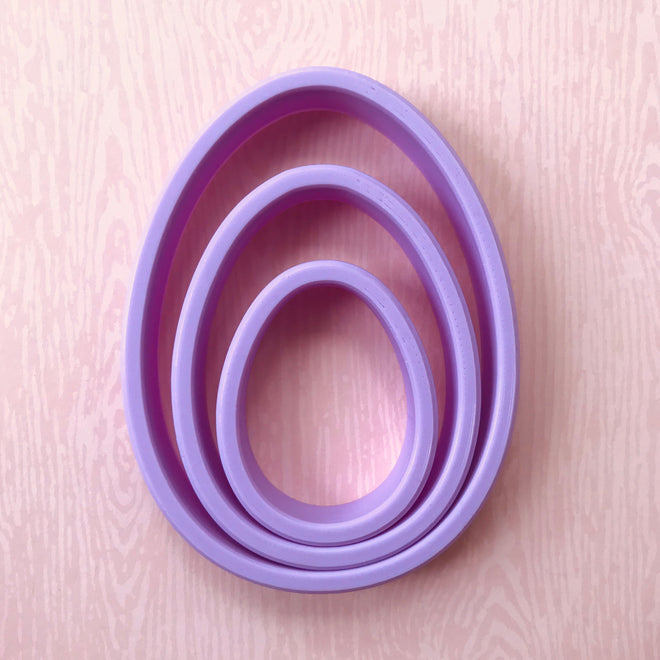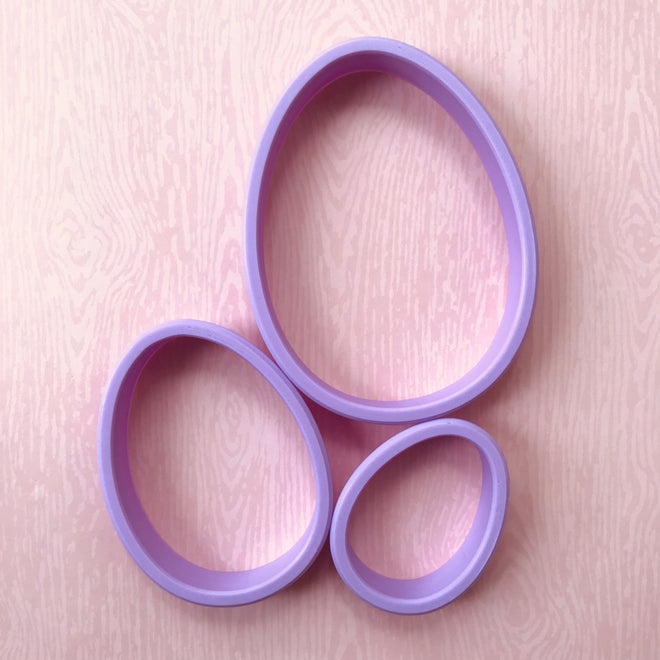 Easter Eggs
Product Description
Details, Size & Options
Use the dscount code EASTER10 to save 10% on the set of 3.
Easter Eggs cutters available individually, or as a set of 3.
The set of 3 (pictured) includes the 2 in., 3 in., and 4 in. sizes. 

Cutter dimensions*:
Extra Mini: 1.88 in. tall.
Mini: 2 in. tall
Small: 2.5 in. tall
Medium: 3 in. tall x 2.13 inches wide 
Regular: 3.5 in. tall x 2.13 inches wide 
Large: 4 in. tall

Photo credits:
Basket Eggs decorated by Little Big Bakery (IG: @little.big.bakery) 
Pastel stenciled cookies and polka dot airbrushed cookies decorated by The Bailey Bakery (IG: @thebaileybakery) 
Note: If your cookies spread and you are trying to fit egg cookies into egg cartons, I recommend the "Extra Mini" size.

*Cutter dimensions are rounded to the nearest 1/8th of an inch and may vary slightly depending on how the cutter is measured.